The Phoenix Project: a DevOps simulation training, Online
This course will be highly interactive with a good balance between exercises and theory.
Be prepared to be surprised and acquire a huge load of new skills you can put in practice right away.
This course will be held in a safe and great atmosphere to maximise the learning.
If you have any special wishes for the event let us know, we are here to make it a splendid experience.
€600.00
Super Discount
Ended on August 11, 2020
€650.00
Discount
Ended on August 11, 2020
€695.00
Regular
Ended on August 25, 2020
Register Now!
Date:
August 26, 2020 9:00 am—5:30 pm CEST
Course Details
Why
Are you exploring ways to kick-off a DevOps adoption?
Do you want to experience more effective ways of collaboration in and between teams?
Is 'DevOps' buzzing in your company and / or industry?
It is no longer a question of 'should we adopt DevOps' , but 'when and how'. However DevOps represents a significant cultural and behavioral change and many organizations fail to address this in their adoption.
This business game can be used to explore and understand DevOps, and to identify and agree on concrete actions for adopting and deploying DevOps practices.
About the "The Phoenix Project" Simulation
The simulation game is based upon 'The Phoenix Project'
Book
. Parts Unlimited is in trouble. Newspaper reports reveal the poor financial performance of the organization. The only way forward to not only save the company but to make it competitive and profitable is "The Phoenix Project" which represents an IT enabled business transformation, with Retail Operations as the business owner of this project. The VP of IT Operations is asked to take the lead of the IT department and ensure that "The Phoenix Project" will be a success. But the VP of IT Operations is facing a tremendous amount of work. A huge backlogs of issues, features and projects.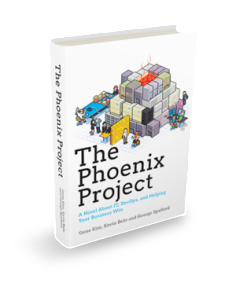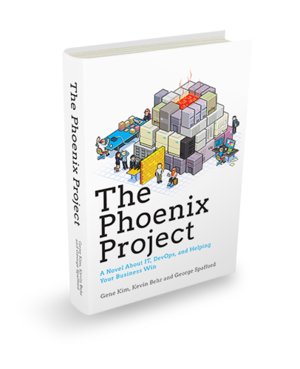 The team you are part of in this training will act in different roles within the Parts Unlimited organization. You can be Retail Operations, Human Resources or Finance – playing the Business roles of the company. Or you can be the VP of IT Operations or other members from his IT Team that needs to develop the applications and solve the IT Issues.
Your challenge is to use the DevOps principles and apply them in this serious Business Simulation. In four rounds you will work on the business projects and issues and ensure that "The Phoenix Project" will be finished on time. But, beware, the market keeps requiring with new ideas and demands and other external developments outside your control will throw a spanner in the works.

The main learning objectives are:

How to apply DevOps principles in a real world situation?
How to develop the DevOps capabilities?
How to find the right balance between delivering your SLA requirements and your IT projects according to plan?
How to experience DevOps enabling serious value to your business?
How to increase the effectiveness of your IT Department?
How to create optimal flow of value in your teams?
How to develop people's skills to act in a DevOps environment?
How to help business contribute to making their IT Projects really successful?
Online Experience
These online sessions are meant for awareness and reflection towards your internal practices in order to improve your own DevOps capabilities with a greater understanding of their business impacts. In some aspect we experience the online version as more powerful versus the in-person sessions! The limitations of going online brings even more attention to DevOps and reduces certain level of chaos an in-person variation might bring.
Partners
This course is organized in collaboration with our partners in Poland